Upang Plus UV Baby Bottle Steriliser
Your Gift with Purchase will appear as a pop up when you view your basket (if you have hit the threshold). Add this to your cart to enjoy your free gift!

UV STERILIZER FROM KOREA!!
99.9% Sterilizing Effect as CERTIFIED by 6 health organizations
U.S FDA CERTIFIED PRODUCT!
Storage Space: After sterilization, store baby bottle in the uPang!
Specification
Dimensions: 12.8 x 15.9 x 17.6 inch (32.5 x 40.5 x 44.6 cm)
Included: 1 stainless steel shelf, 1stainless steel basket, 1 infrared ray electric bulb, 2 UV ray lamps, 1 manual
6 months local seller warranty 
240V
Uses: For home use
Function:

Sterilization: Ultraviolet
Two ultraviolet lamps
Wavelength: 253.7 nm
*Infrared low temperature drying

Control panel:

Automatic: Drying + Sterilization + Ventilation (40 minutes)
Sterilization: Sterilization + Ventilation (10 minutes)
Ventilation (10 minutes)

Safety / convenience features:

Two-stage shelf (removable)

Material: Super mirror stainless steel
Power consumption: 35W
Keep your 
baby away from harmful germs with Upang
With powerful dual UV lights, Upang will kill more than 99.9% of harmful germs an bacteria. With this all-in-one sterilizer, you can dry, sterilize, and remove odors at the touch of a button.  Sterilizing baby bottles doesn't have to be more work than necessary.
Designed with busy parents in mind, let Upang take care of all the work for you.  Spend more time with your precious baby & worry less.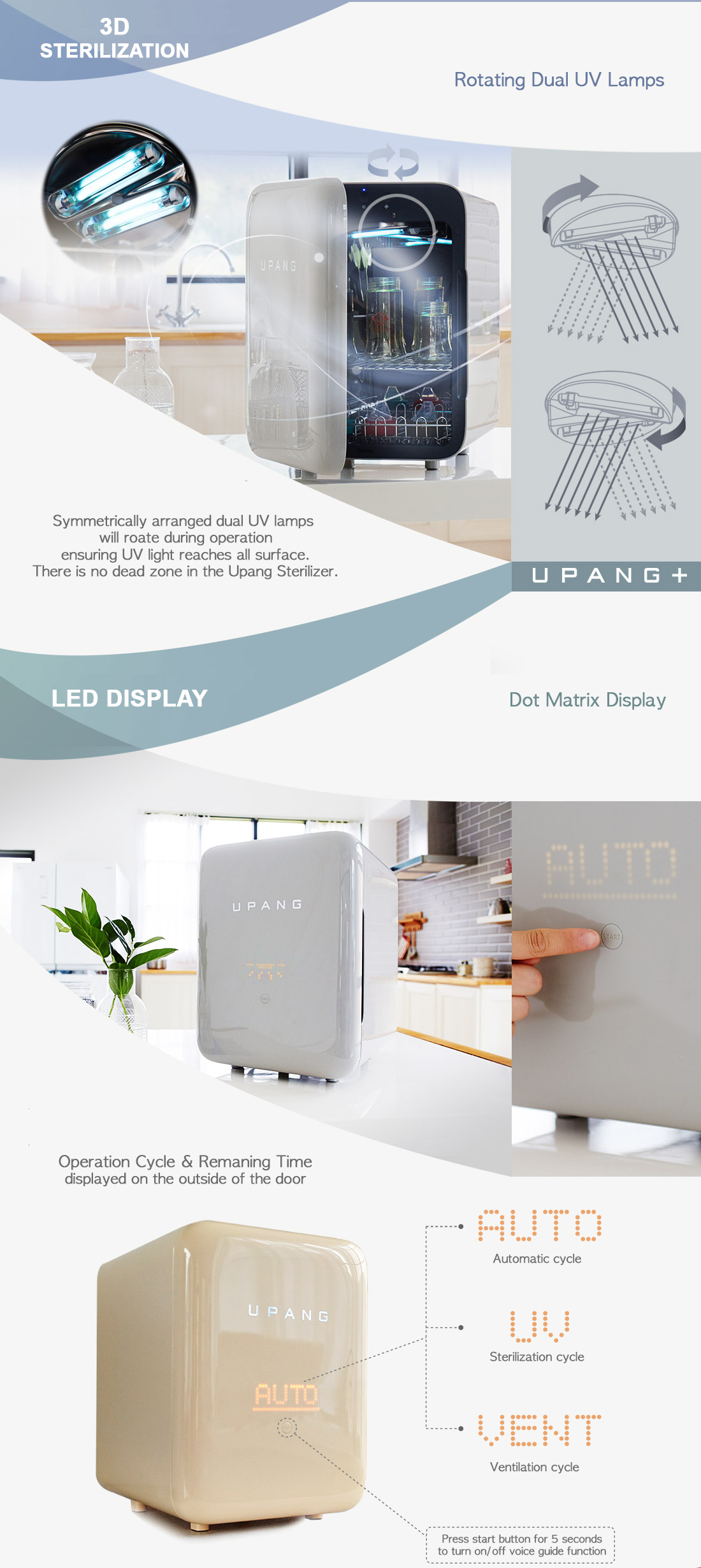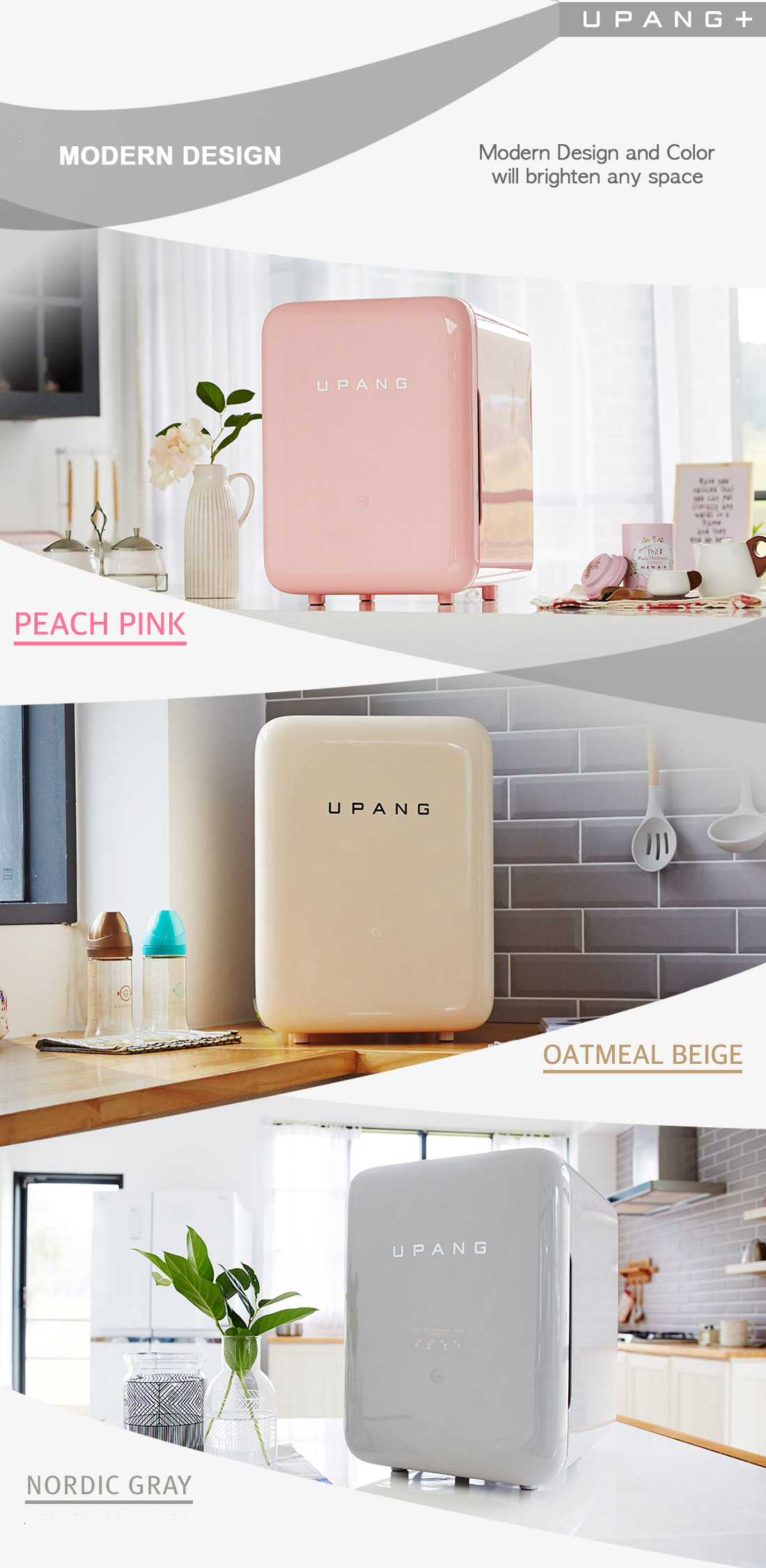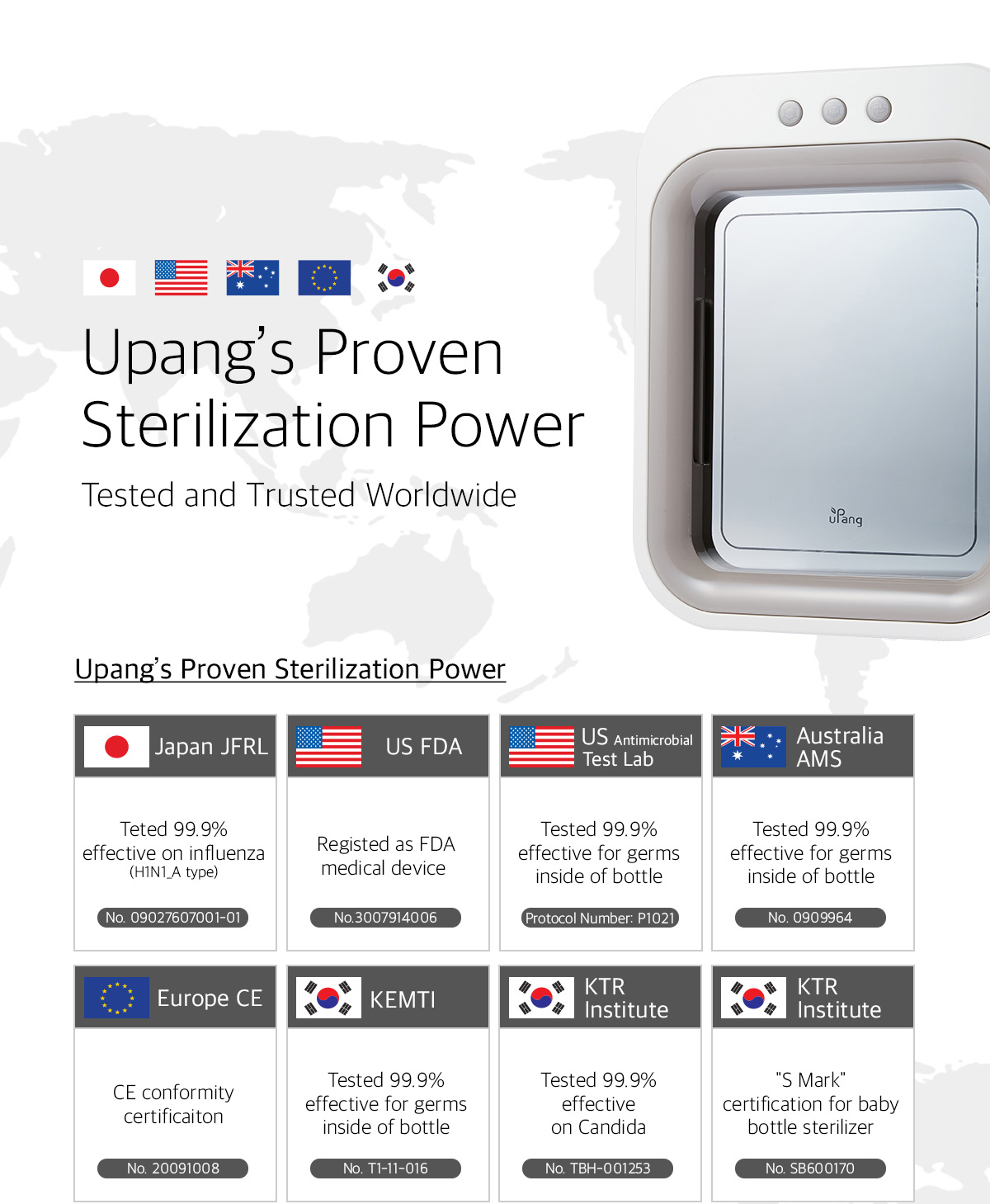 *3-pin AC adaptor with Safety mark included.
*6 months warranty against manufacturing defects provided by Bove. 
*Please retain your receipt as proof of purchase.
*Kindly click here to register for product warranty.